Sometimes I wonder if I will ever be good enough… I compare myself to others and I have this mean way of talking to myself like I am trying to torture myself. I would never let anybody else talk to me in that way and I can't imagine I would accept it if someone did for this long. So why is it OK for me to have this low self-talk with myself?
I have a hard time accepting my faults and I carry a lot of regrets that is weighing me down. Sometimes I can let it go but other times it really tries to drown me deep into some big whole. I have no idea why I keep on accepting this behavior from myself and why I don't protest louder. It has just become so normal that it is not a big deal anymore. I just feel like it is time to stare at this negative fear right in the eyes and take the bull by the horns so to speak. Where is all the hate coming from? Is it a younger version of myself who is feeling hurt? Or is it me?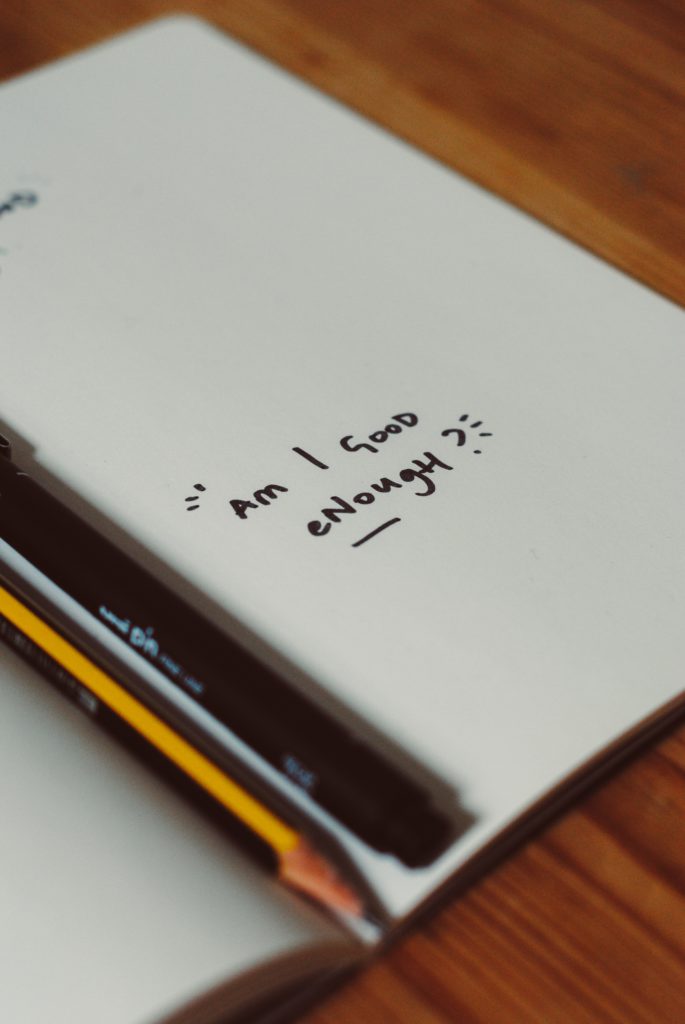 Isn't weird that we have these different versions of ourselves that we don't recognize. We are different people in different situations and that is normal. However, we should try to be aligned with our true self so that when we speak the body and the mind all say the same things. Connecting our parts to one true being makes us feel more real and authentic. The mind, the spirit and the body should all cooperate in trying to make our lives better. Meditation, exercise, and yoga are great ways to feel connected in your own body. I know this yet sometimes I resist it and it takes me a while to get back to my practice. But when I do I feel my body getting calmer and my mind and focus gets clearer and I feel a slight sense of relief in my heart where I get this knowing that everything will be alright and I feel good enough again.
---
Are you struggling to feel like you are good enough? I know I have been for a long time now but it is time to break the cycle now and focus on what is good in life. I would love to hear your thoughts and feelings about this topic and maybe together we can find a way to let go of our inner critic. Leave a comment in the section below.
Love,
Pet